Question: What is one thing Kuala Lumpur, Bangkok and Jakarta have in common?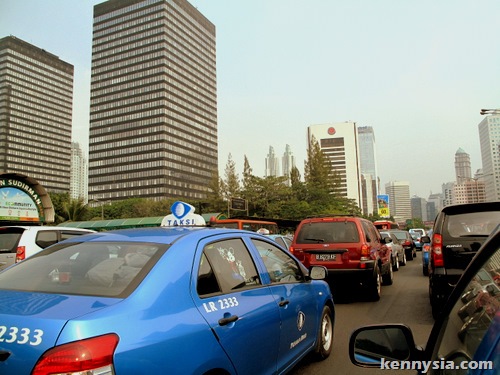 Answer: They are all big, noisy, smoky and the traffic is a real bitch.
However, I did notice one thing special about Jakarta that other places don't. It is perhaps the only place I know of in this part of the world, where people take advantage of the ridiculous traffic jams on the road, and turn it into a profit-making opportunity.
Everyone's heard of in-flight shopping.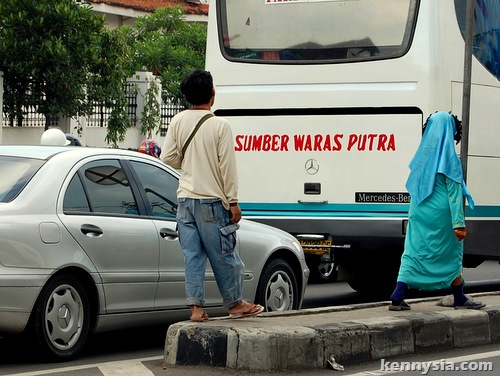 In Jakarta, you can do in-car shopping.