Unspun had the privilege to be invited to attend and to speak at the Asia Pacific Media Forum (APMF) 2014, a biennial gathering of creatives, advertising agencies, media houses, publishers and advertisers from huge brands. And what a privilege it was!
It was what a convention is supposed to be – meticulous organisation, an eclectic and impressive list of international and local speakers from government with one or two musicians thrown in to spice things up, world class creatives and specialists with insights to share about the developments taking place in measurement, analytics and technology.
Throughout the two-day convention the speakers were almost always on topic and did not, like it is so common in other seminars in Indonesia, engage in hard selling. They were all there to share their insights and thoughts on what's happening in their respective areas.
The convention actually began on the eve of the opening, at a welcoming dinner for the almost 700 attendees hosted by tycoon Harry Tanoe from the MNC Group where everyone got a chance to mingle, catch up with old friends and make new acquaintances.

Unspun was there for only a short time because he had seen the stage where he and other speakers were to speak from, and the hall at the Bali Nusa Dua Hotel and Convention centre. The size and scale of the stage – think two giant screens and a humoungous stage where you can train for a half marathon on – struck fear into Unspun, who was normally nonchalant about rehearsals.
The sound system was fantastic though and the technicians supporting us were so helpful they saved Unspun's presentation from disaster by offering to edit  the videos in it.
The next morning and the opening ceremony started a little late with a keynote presentation from Ajaz Ahmed, the CEO and Co-founder of AKQA, a hot name in the creative community. Ajaz had founded the company when he as only 21 and bills itself as the "imaginative appellation of art and science to create beautiful ideas, products and services." He talked about how to build a company in a time of great change and showcased some of their creative work. Unspun was more impressed musing how someone so young is able to persuade giant companies such as Nike and Red Bull to try out his ideas.
From there one speaker after another was introduced to the stage with a minimum of fuss. Just the name and their title and their topic, without the usual reading of their bios. Something for other conventions to learn here.
Unspun was the warmup speaker for lunch because of the overruns. I spoke on Social Media gone Wild, how wild social media can get where big brands are concerned. Sometimes it is a simple mistake they make or a wrong reaction to social media postings and they suddenly find themselves in a social media maelstrom. Unspun's advice to the candidates was to incorporate crisis management practices when launching social media campaign. That way if things should go wrong the brand won't shoot itself in the foot.
Unspun also said that an understated strategy in crisis-like situation, especially when social media – with its ephemeral and fleeting nature in involved – is to keep silent and not react prematurely.
Other speakers that day that impressed Unspun were Facebook's Indonesia Country Chief Anand Tilak who spoke about the importance of using analytics in trying to make sense of the nation's Facebook users, who are legion; Kudsia Kahar, the Chief Broadcaster of the The Star Group who spoke about how to deliver great content; and Executive Director and CEO of News Media Association Earl Wilkinson's delivery on how Legacy Publishers  and how they need to adapt for a brand new audience.
The day's session ended with a rousing presentation from Abdee from Slank who delivered a touching and electrifying version of Salam Dua Jari and the sardonic Where are you Mr President.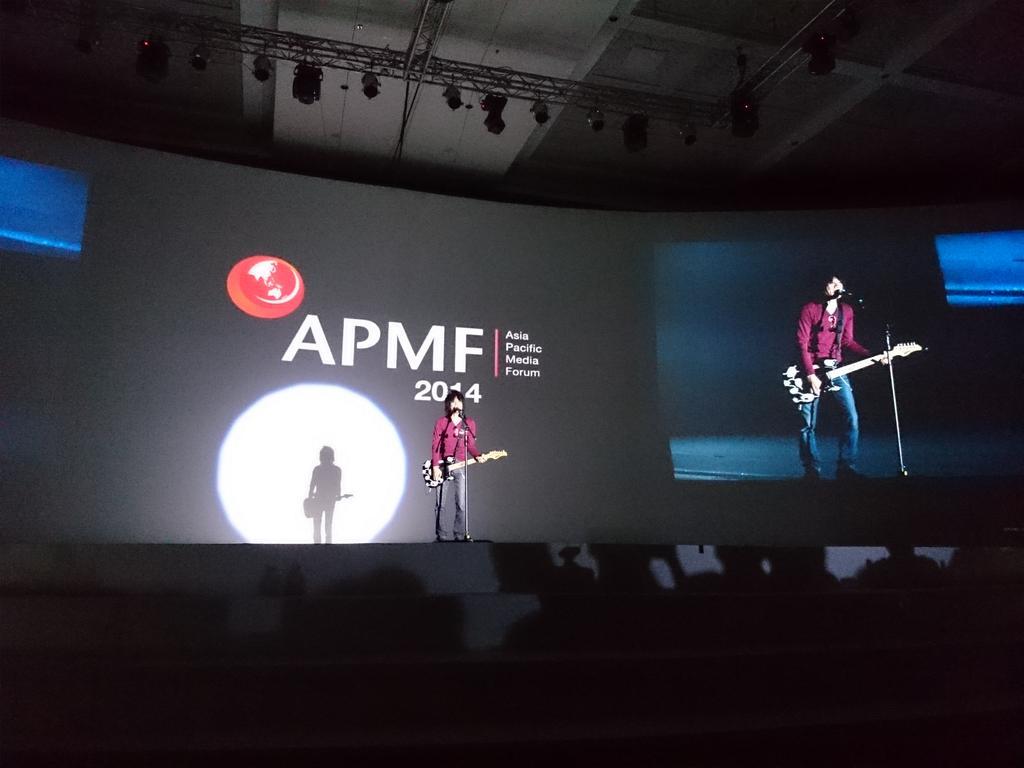 Pumped up, the attendees then went for an Indonesian dinner hosted by the Kompas Gramedia Group. True to its nature guests were treated to something very Indonesian – lesehan style seating on the floor – and something modern JFlow's R&B electronic/music.
The next morning started with Chairmon (sic)/Chief Creative Officer of DM9 Merlee Jayme who has so many awards it might take need another posting to complete them all. One intriguing idea that Unspun got out of her presentation was that there was nothing stopping the creative agency to come up with a product instead of an advertising or PR campaign idea.
Paramadina University Rector and the founder of Indonesia Mengajar next took to the stage with a heartfelt plea for Indonesians to be more involved in their country, no doubt presaging the Mental Revolution that Jokowi will try to implement when he takes power.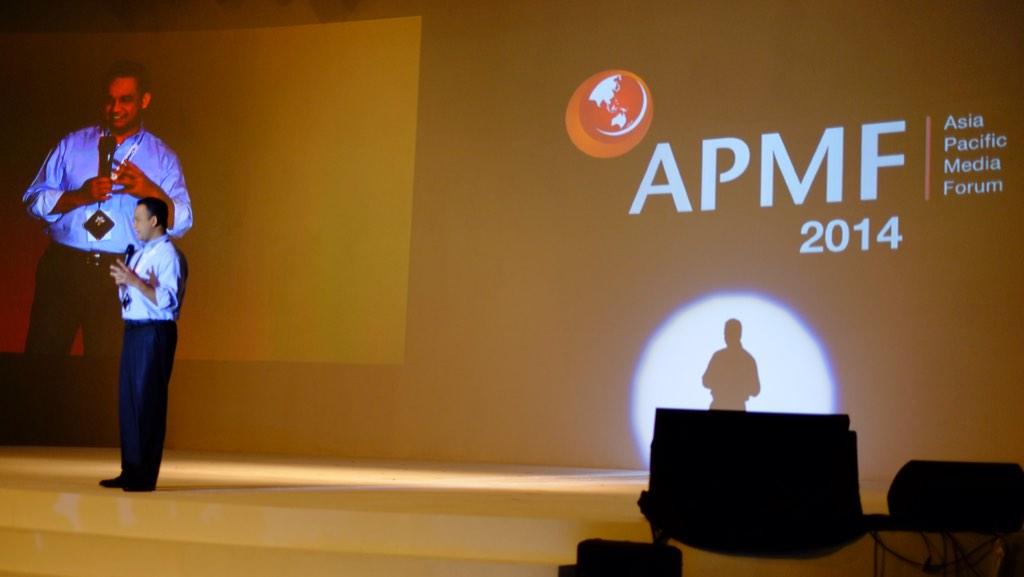 Next up with Eric Tohir in his capacity as President of FC Internazionale Milano, explaining ho his acquisition of the football club was also a way of projecting Indonesia's newfound confidence onto the world stage.
This was followed by the Big Break, an regular feature at the APMF where several startups had five minutes each to pitch themselves to the audience. This year's candidates were Iphonesia, Marbel, PicMix and Karamel.
Unfortunately Unspun had to leave the APMF at midday to catch a flight and therefore missed two great presentations – according to the Twitter feed that Unspun ws still abel to follow – in the afternoon: That of Bandung Mayor Ridwan Kamil and the legendary storyteller the CEO and Executive Creative Director of Hakuhodo Kettle Kentaro Kimura.
In spite of having to leave early Unspun had benefited so much by being at the APMF. It was a great place to meet people and network; it was very efficiently organised; the speakers and attendees were all taken care of very well; there were great speakers from within and outside Indonesia, and the convention was conducted entirely in English, something that would help this very Indonesian production reach international status soon.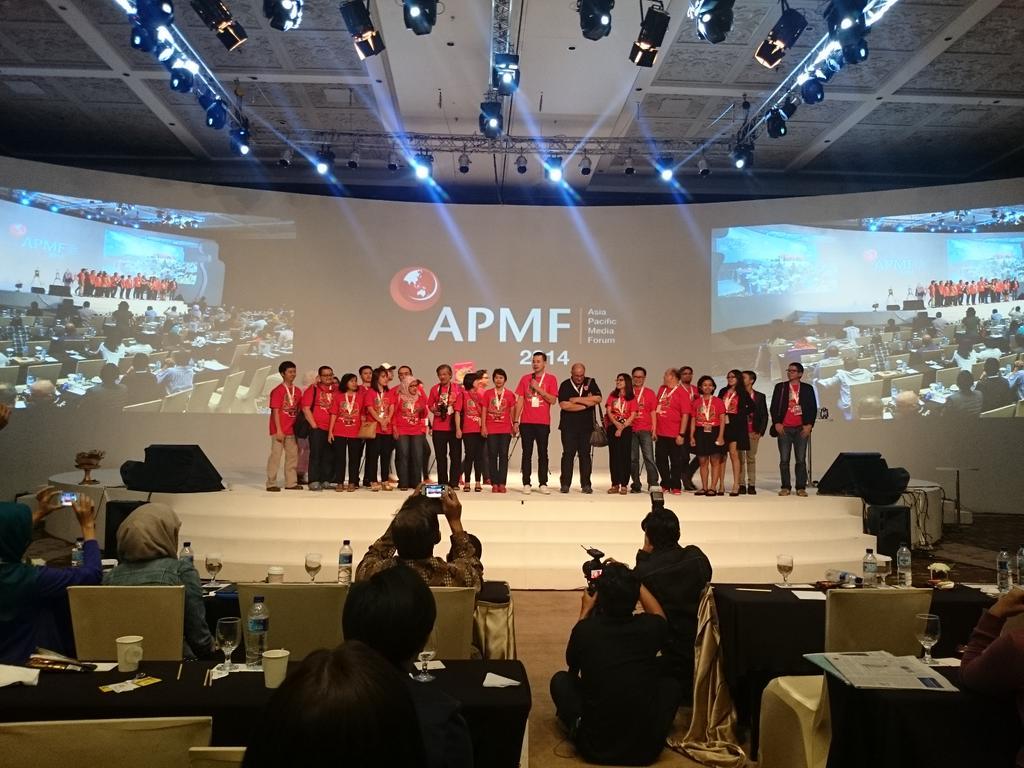 And why not, because it was a world class production. Kudos to the organising committee led by Andi Sadha, Ricky Pesik (who sacrificed his birthday and celebrated it early on the second day of the convention), and Jerry Justianto. The convention had truly delivered on its theme of Connecting Deeper.